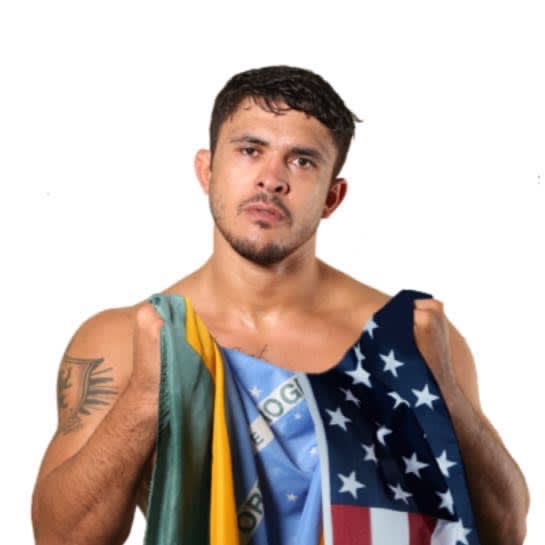 Professor Indio Villefort
Danillo Villefort has been practicing Judo since very early age under he's brother and Sensei Marcus Silva. Earning the Judo black belt at the age of 18 years old, in Rio de Janeiro. Villefort earned the middle weight spot with Brazilian junior national team after winning the national try outs, and became South-American Judo Champion. After that he decided to move on to MMA, In 2003 Villefort joined BTT (Brazilian Top Team) in the golden days of Japanese Vale Tudo, at Pride FC.
Training under Master Murilo Bustamente, he became Brazilian Jiu-Jitsu World Cup champion at the blue belt division, & bronze medal at the IBJJF Worlds at brown belt division. Danillo has helped, trained and learn with legends such, Minotauro, Minotouro, Murilo Bustamente, Mario Sperry, Ricardo Arona, Paulo Filho and Anderson Silva (just to name a few).
In 2006 Villefort decided to moved to USA and follow he's dreams in Florida. After 4 years defending American Top Team, he decided to leave the team along with some teammates Jorge "Sandman" Santiago, Gesias "JZ" Cavalcante and he's young brother, Yuri Villefort in 2010. Danillo began training with Rashad Evans, Anthony "Rumble" Johnson and Michael "The Menace" Johnson. That was the beginning of the Blackzilians Team. Danillo has fought in all major American leagues such as UFC , WEC , STRIKEFORCE and WSOF. After 3 years of lay off, Danillo went back in the cage on June 2016 with an amazing performance at the main event of FFC, winning the bout in the third round with a fashion KO. In 2016 Danillo compete in the IJF Masters Judo Worlds in Fort Lauderdale, FL earning the Bronze Medal at the middle weight division. Now in Pittsburgh, Danillo Is full time dedicated to his Indio Dojo family.